Does a Firefighter Need a Will?
January 30, 2019 | Michael Barasch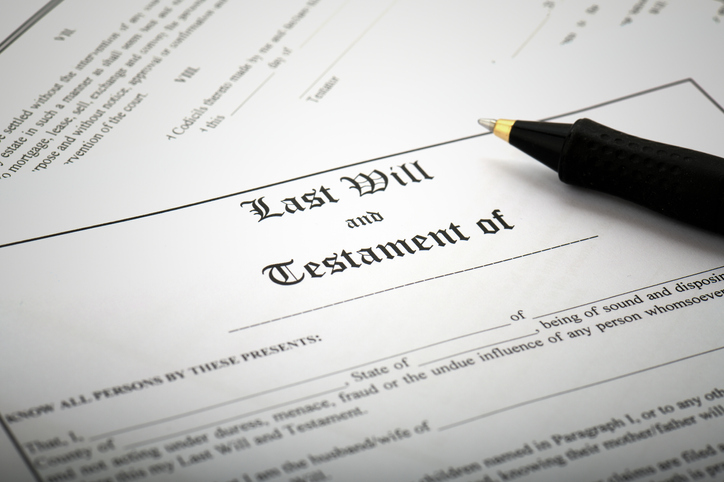 Mortality is never a comfortable topic for discussion, but firefighters need to confront it, because they face the risk of dying every time they answer an alarm. If you're a firefighter, it's important to ask yourself what would become of your loved ones if you were suddenly gone. You might say, "That's what I've got life insurance for," and certainly insurance is a necessity, but what about a will? It not only directs where your assets will go after your death, but it is also your final opportunity to express your affection for your loved ones. In our practice, we often have to ask our clients if they have a will in place, and too many firefighters, despite the risks they face on a daily basis, do not.  Many of the responses we get show a reluctance to deal with the subject, but that hesitation is also often based on these misconceptions:
Wills are expensive —  While the pay most firefighters earn doesn't begin to compensate them for putting their lives on the line daily, the cost of having a will made up is usually not prohibitive, especially for a modest estate, and there are nonprofit programs that offer free legal services. Recognizing the sacrifices of firefighters following the devastating attacks of September 11, 2001, the Wills for Heroes Foundation was formed, consisting of volunteer attorneys from across the country who draft wills at no charge to firefighters and other first responders. Many attorneys in private practice also offer reduced or free will-drafting services to firefighters.
My estate goes to my spouse, so I don't need a will — This is only true if there is a spouse but no children. If there is a spouse and children, New York's laws of intestacy say the spouse inherits the first $50,000 plus half of the balance. The children inherit everything else. If you are comfortable with such an outcome, you're safe. But if you have brothers and sisters, cousins, parents, close friends and others whom you'd like to remember, they will be left out. This may not mean anything to them monetarily but imagine how a token gift in your will might give them closure after your death. Don't they deserve some final acknowledgement of what they meant to you?
I won't need a will until I'm older — There's not much to say on this point, except that "Tomorrow is promised to no one." And no one should know this better than a firefighter. It stands to reason that firefighters should make the execution of a will a priority, especially if they have loved ones who depend upon them financially.
As personal injury and wrongful death attorneys, we are often with families after tragedies strike. When a person who has been tragically killed has their affairs in order, a bit of the burden is lifted from their surviving loved ones. If only for this reason, we would encourage every firefighter to execute a will.
Barasch & McGarry represents injured firefighters, police, EMTs and civilians in a variety of personal injury cases. Call us today at [ln::phone] or contact us online to schedule a free consultation.