Families of FDNY Victims of "Black Sunday" Blaze Share $183M Award
May 30, 2016 | Michael Barasch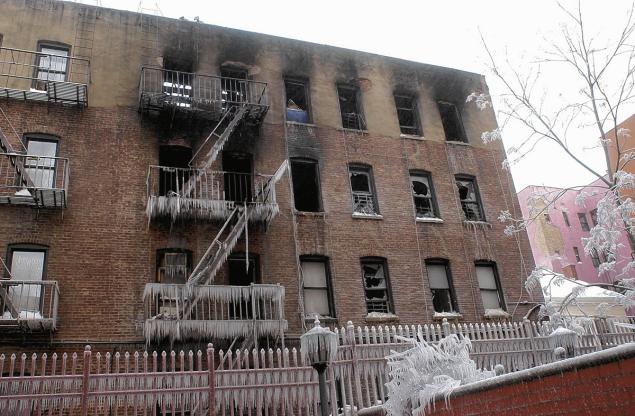 In February, a Bronx jury awarded $183 million in damages to the families of five of the six FDNY firefighters who died or were critically injured in an infamous 2005 fire. According to the New York Daily News, the jury assigned 80 percent of the blame to the City for the fire department's failure to equip firefighters with personal safety ropes that could have enabled the men to escape the burning Bronx tenement. The rest of the liability fell upon the landlord for "turning a blind eye to unsafe conditions…in the building."
Renovations to the building had allegedly created a confusing maze that made it difficult to find the fire escape and contributed to trapping the firefighters. When the blaze ignited the hallway, firefighters were forced to the windows where they faced the choice of jumping or being burned alive. Without aid of safety ropes, they jumped from the fourth floor of the building onto solid concrete beneath 18 inches of snow.
The victims included Lt. Curtis Meyran, 46, and Firefighter John Bellew, 37, who were killed on impact with the ground, as well as Firefighter Joseph DiBernardo, who died six years later. Firefighters Eugene Stolowski, Jeffrey Cool and Brendan Cawley survived with severe, life-changing injuries. Meyran's family settled their action separately.
This case demonstrates just how far the law has come in recognizing that firefighters have the right to be compensated for injuries due to negligence by a landlord or by their employer. Firefighters assume many risks inherent in their occupation, but when a landlord turns a building into a deathtrap, or the department withholds vital, lifesaving equipment, they must be held accountable.
Barasch & McGarry represents injured firefighters, police, EMTs and civilians in a variety of personal injury scenarios. Call us today at [ln::phone] or contact us online to schedule a free consultation.