FDNY Announces 100-Year Record Low in Fire Deaths and Improved Response Times
February 28, 2017 | Michael Barasch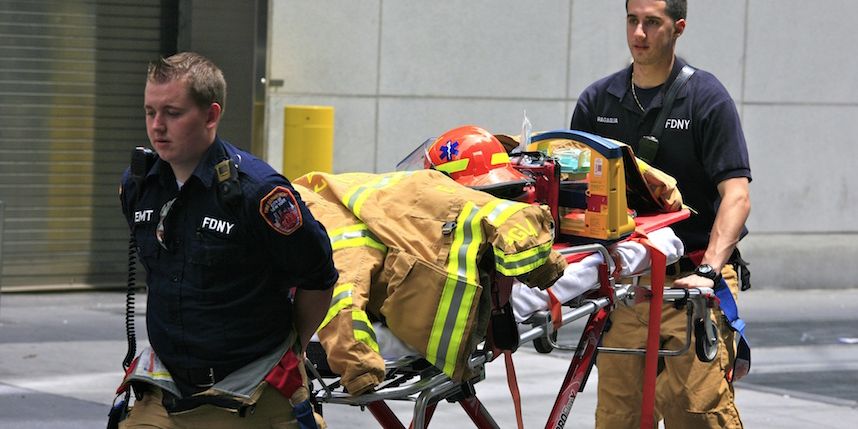 On January 9, 2017, Mayor Bill de Blasio and Fire Commissioner Daniel A. Nigro announced a historic achievement for the Fire Department of New York: the 48 deaths by fire in New York City for 2016 was the lowest annual total recorded since 1916. The department also saw the largest annual decrease in the number of serious fires (nine percent) since 2008. Response times also improved: the department shaved five seconds off its fire responses and 21 seconds off medical emergencies. Mayor de Blasio praised the teamwork of "our fire and EMS first responders, fire marshals and dispatchers, as well as inspectors and fire safety educators," who contributed to the "record-breaking, historic achievement."
Commissioner Nigro credited the GetAlarmedNYC program, which Metro.us hails as "the nation's largest smoke alarm giveaway and installation program," with the lowered death toll. The $4 million project begun in October 2015 concluded ahead of schedule after distributing more than 113,000 combined smoke and carbon monoxide detectors throughout the five boroughs. One million dollars in funding from the City Council, contributions from the nonprofit FDNY Foundation, devices donated by fire safety product manufacturer Kidde, and organizational support from the American Red Cross and the New York Red Cross combined to drive the program.
When one considers the potential costs in lost lives and property, this public-private partnership strikes us as a good investment in public safety. However, as advocates for injured firefighters, we at Barasch & McGarry can't emphasize enough that individuals must do their share to reduce fire danger. According to the city's fire marshals, the leading causes of fire deaths in New York City last year were:
Electrical — 14
Smoking — 12
Cooking — 11
NYC residents cannot be too careful with electrical equipment and open flames; in two instances, careless burning of incense led to a fatal fire.
Finally, we believe the FDNY deserves congratulations for reducing EMS response times in a year when they experienced a record number of medical emergencies. According to FDNY's own website, "FDNY EMS responded to a new record high number of medical emergencies in 2016 — 1,440,268 — up slightly from 2015 when they answered 1,435,315 calls, or a 0.3% increase." Even with more calls, response times improved for both fire and emergency medical responses. The margins of improvement, five and 21 seconds, respectively, may seem slight, but in matters of life and death, those few seconds can be decisive.
Barasch & McGarry represents injured firefighters, police, EMTs and civilians in a variety of personal injury cases. Call us today at [ln::phone] or contact us online to schedule a free consultation.