FDNY Director of Emergency Operations Center to Speak on Use of Live Video
October 30, 2016 | Michael Barasch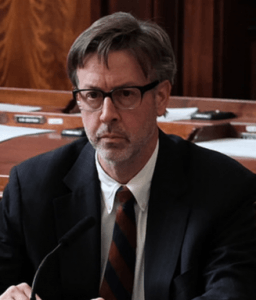 For the FDNY, the ability to process information can be the difference between life and death. However, urban firefighting is inherently chaotic, and what firefighters need to know – floorplans, exit routes, materials on site, and the positions of building occupants – is often hidden from view. That's why harnessing technology to serve at the scene of a fire has been a major preoccupation of FDNY brass for several years. Front and center in that effort is Timothy E. Herlocker, Director of the FDNY Emergency Operation Center (EOC). This December, Herlocker will be sharing his specialized knowledge by delivering the keynote address — "Live Video Supports Tactical Decision-Making in the Nation's Largest Fire Department"— at the Government Video Expo 2016 in Washington, D.C.
Herlocker, who was a longtime special agent with the FBI, has led the effort to link local operation centers to create a common operation picture. As director of the EOC, he oversees thousands of daily responses, facilitating the process of getting necessary equipment and personnel to the fire ground as quickly as possible. But beyond the logistics of firefighting, EOC under Herlocker "has designed and implemented systems and policies to provide real-time data to support rapid decision-making by incident commanders and senior executives."  Understanding that live video feeds are essential to data collection, Herlocker has implemented methods of collecting and distributing live video to support tactical decision-making at fire ground.
Mayor Michael Bloomberg unveiled the $17 million FDNY Operations Center in 2006 to serve as the central command and information hub for FDNY. The center is divided into three areas: the Emergency Operations Center, which supervises the department's daily responses; the Incident Support Center, designed to manage large-scale disasters; and two Command Center conference rooms.
As attorneys concentrating on firefighter injuries, we at Barasch & McGarry appreciate FDNY's efforts to harness cutting-edge technology to save lives and property. We hope Director Herlocker's presentation is enlightening and leads to increased sharing of the current best practices for fighting fires and keeping firefighters safe.
Barasch & McGarry represents injured firefighters, police, EMTs and civilians throughout New York in a variety of personal injury scenarios. Call us today at [ln::phone] or contact us online to schedule a free consultation.