Fire Dept. Psychologist Explains Unique Mental Health Needs of First Responders
March 30, 2018 | Michael Barasch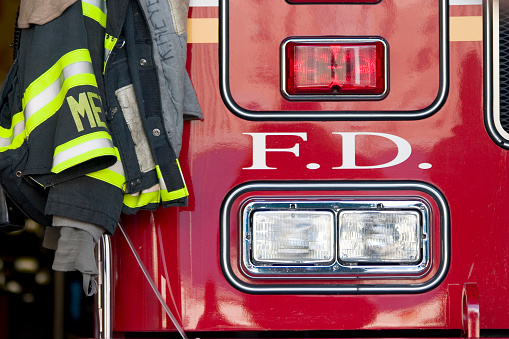 Our modern world can put an inordinate strain on firefighters, EMTs and other emergency responders, with seemingly limitless calls for their service locally and around the globe. But, unfortunately, society hasn't quite grasped what we must do when a rescuer needs rescue. In an article published on EMS1.com, authors Jana K. Tran, Ph.D., staff psychologist for the Houston Fire Department, Kendall Pfeffer, and Sam Buser, Ph.D., write: "No one who witnesses a disaster is untouched by it, and first responders are uniquely impacted.… [I]t is crucial that we reflect on what we know about mental health consequences for first responders and how we might improve disaster mental health efforts moving forward."
Although the article is largely directed toward mental health professionals who treat first responders, certain passages should give responders insight into issues they might be struggling with after a large-scale disaster or repeated exposure to human suffering on a smaller scale.
These are some of the article's key points that responders might keep in mind:
After a disaster, as a community returns to normal, responders can feel abandoned and exhibit signs of burnout or "compassion fatigue."
When wage and benefit issues arise, a responder's post-trauma symptoms can worsen.
When government agencies fail to adequately support responders' efforts, the responder's anger can exacerbate post-trauma symptoms.
Responders who are exposed to the same dangers as those they are assisting tend to experience more anxiety, sadness, post-trauma symptoms, physical symptoms and alcohol use.
Disasters often last longer for responders who move from rescue efforts to recovery.
The recurrence of similar events, or anniversary observances, can trigger post-traumatic stress symptoms.
Perhaps most importantly, because responders "are generally altruistic, fearless and intrinsically motivated individuals," they may not recognize when "to take a break for self-care." As a result, responders can continue to push themselves beyond what is reasonable, bearing up under "chronic occupational stress," and inviting mental health issues.
Responders often develop "maladaptive coping strategies," such as drinking and drug use, and emotional avoidance, which hurt their chances of effectively processing the disaster and putting the trauma behind them.
As attorneys for injured firefighters, we at Barasch & McGarry hope that all responders educate themselves on the effects of disaster-related stress, and seek proper care, which can give them peace of mind and prolong their careers.
Barasch & McGarry represents injured firefighters, police, EMTs and civilians in a variety of personal injury cases. Call us today at [ln::phone] or contact us online to schedule a free consultation.