Firefighters Face Stressors that Many Civilians Don't Understand
August 30, 2019 | Michael Barasch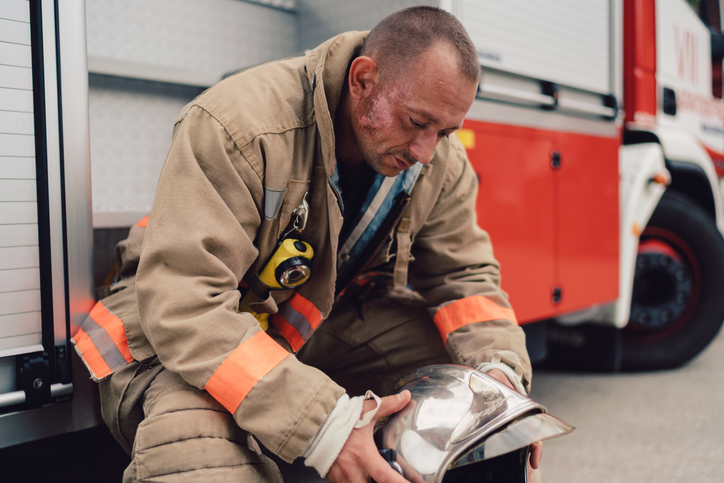 As a firefighter, you earn the respect of the community you serve every day. People understand how dangerous and stressful it is to deal with raging fires, medical emergencies and other situations that are fraught with serious risks. However, only you and those closest to you can fully appreciate the range of stressors you face in the course of your demanding work.
Our clients tell us that the weight of the job never really leaves them. This prolonged stress and the enormous responsibility can take a toll. Some of the lesser-known effects of serving as a firefighter include:
Fear of developing cancer — If you've suffered a severe injury while handling an emergency, you can usually count on strong initial support, but some of the most devastating harm occurs over time. In the course of a day, fire department personnel can come into contact with several kinds of cancerous substances, including asbestos, carbon monoxide, carcinogenic chemicals, hazardous dust particles and vehicle fumes.
On-the job training that never stops — Whether known as probies, rookies, candidates or something else, new firefighters go through rigorous training during their probationary period to ensure that they can capably handle their duties. Completing this process is cause for celebration, but your on-the-job learning continues throughout your career. Adapting to new threats and honing previously developed skills are constant concerns regardless of one's age or experience.
Awareness of dangers — You are exposed to a wide range of dangerous and even deadly situations. You've also studied the causes of lethal blazes and fatal accidents, many of which can start as seemingly minor problems. Whether on or off duty, you're sharply aware of the potential consequences of everyday hazards that civilians may ignore, which can trigger harrowing emotional effects.
If you've been hurt while working for the FDNY or another municipality's fire department, you deserve a lawyer who isn't just skilled in the courtroom but truly grasps the everyday pressures that confront firefighters.
At Barasch & McGarry, our experienced attorneys are familiar with the medical conditions that affect firefighters and other first responders and have secured groundbreaking victories for our clients. Please call [ln::phone] or contact us online if you have been hurt while on the job.