Heroic FDNY Firefighter Rescues Paraplegic Senior from Burning Apartment
July 30, 2016 | Michael Barasch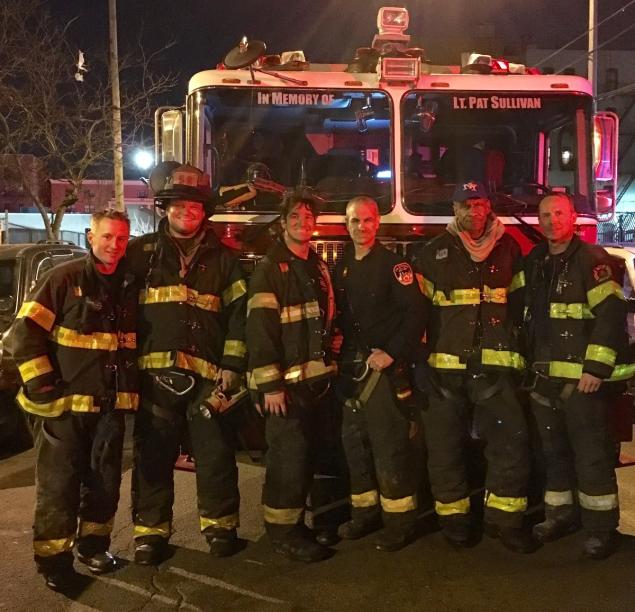 In a cool demonstration of grace surrounded by fire, Christopher Reilly, a 13-year veteran of FDNY, defied flames climbing the wall of a burning Bronx apartment to find and rescue its trapped occupant, an elderly paraplegic whose two legs had been partially amputated. The man was taken to Jacobi Medical Center where he was reported to be in stable condition with burns over 20 percent of his body.
According to the New York Daily News, the incident began about 9 p.m., Wednesday, April 6, when Ladder Company 58 answered alarms at a six-story apartment building on Vyse Avenue near E. 174th Street. A civilian alerted Reilly to a man trapped in the back bedroom of a first-floor apartment. Reilly recalled pushing the door open and being "hit in the face with a wave of heat." In response, Reilly said, "I got down low and started in. The fire was to the left of me. There was a pile of stuff burning, in the corner, going up the wall. Half of the bed was on fire, the fire going up the wall to the ceiling."
Feeling around the bed, Reilly came upon the shoulder of the trapped man. With help from firefighter Thomas Wutz, Reilly got the man to safety.
The Daily News describes the scene as "an apartment filled with waist-high clutter — clothing, walkers and a bicycle among the debris." Unfortunately, this is not atypical of the conditions firefighters encounter. Cluttered conditions create challenges for search and rescue attempts. In extreme cases, hoarders have stacked debris, which is not only an obstacle but acts as fuel for the inferno. Luckily, Firefighters Reilly and Wutz were able to get in and out without injury to themselves. Other firefighters in similar circumstances have not been so fortunate. However, when firefighters suffer injuries due to hazards a landlord or resident negligently created, they do have a right to monetary compensation.
Barasch & McGarry congratulates Firefighter Reilly and the rest of Ladder Company 58 on the professional manner in which they answered this urgent call.
Our firm represents firefighters, police, EMTs and civilians who suffer serious injuries due to negligence. Call us today at [ln::phone] or contact us online to schedule a free consultation.