New FDNY Rookie Class Includes 21 Children of Fallen Heroes   
December 30, 2019 | Michael Barasch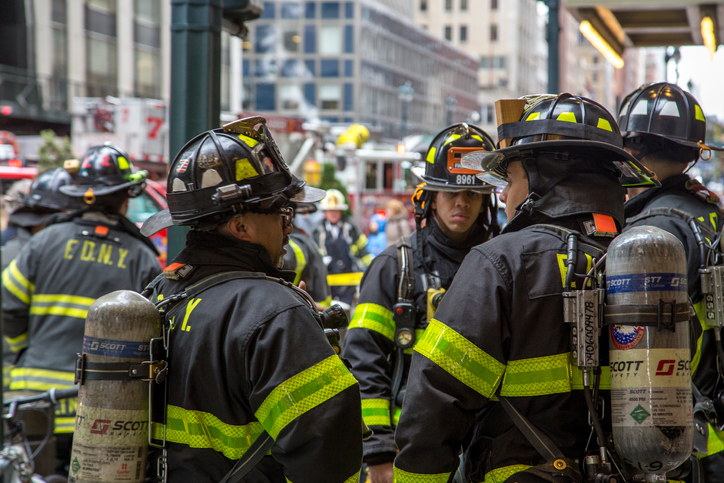 Every FDNY Fire Academy graduation is marked by strong emotions among family members who are justifiably proud of their loved ones who are ready to serve New York City as probationary firefighters. However, the most recent ceremony was extra special because 21 of these "probies" were the children of firefighters and police officers who died in the line of duty. No other class in history has had so many second-generation first responders.
While addressing the 301 graduates, New York City Fire Commissioner Daniel Nigro declared that the probies who lost their fathers "are continuing their families' legacy of service, and they are making all of us proud." While this new generation represents the FDNY's future, the changing of the guard makes it an appropriate time to reflect on:
FDNY and NYPD deaths on 9/11 — Among the 343 firefighters who died on September 11, 2001 was Kenneth Kumpel. Now, his son Greg will be part of New York's Bravest. After the ceremony, he reflected on his father's strength and kindness. Nearly two decades after that terrible day, children of the FDNY victims as well as the 71 law enforcement officers who died have now entered adulthood.
Ground Zero-related illnesses — In addition to those killed in the collapse of the Twin Towers, many first responders, local residents and area workers have been afflicted with serious and even fatal diseases linked to dangerous conditions in Lower Manhattan after the attacks. One of the new firefighters, Robert Tilearcio, is the son of an FDNY member who worked on "the pile" for months and died 18 years later of a 9/11-related cancer.
Academy visit to the Memorial Glade — All newly graduated firefighters are well aware of the heroism that their predecessors showed during and after World Trade Center attacks. Fittingly, part of the academy's training program includes a visit to the 9/11 Memorial and Museum. And this year's class was the first to visit the recently dedicated Memorial Glade that honors those who were exposed to toxic substances at and near the Ground Zero site.
The new probies go through an arduous 18-week training program, during which many aspiring firefighters suffer injuries. With this background and a profound of awareness of those who came before them, they should be ready to add to the FDNY's proud legacy.
Barasch & McGarry represents clients who have been harmed in their work as firefighters or during training at the FDNY Fire Academy. For a free consultation with one of our accomplished attorneys, call us at [ln::phone] or contact us online.