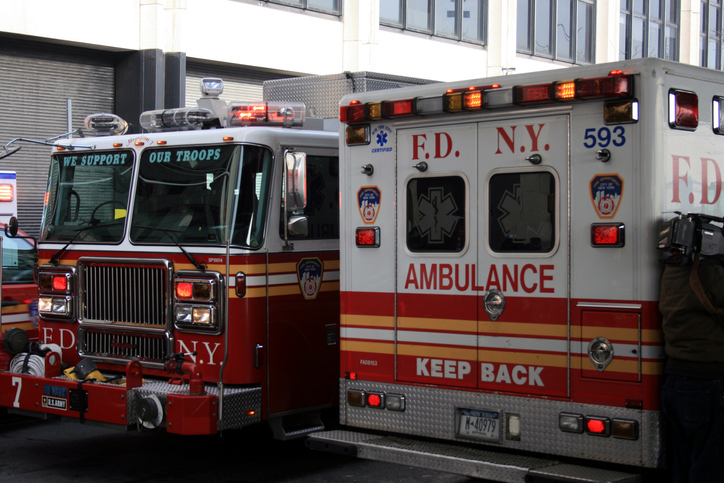 Ambulances are empty and response times have increased as New York City's fire department deals with a serious shortfall in its emergency medical technician force. Many factors have contributed to this dangerous situation. Long hours, high-intensity work and the possibility of serious injuries can discourage people from taking or remaining in these important jobs. Making things worse is a massive attrition of veteran EMTs who have joined the ranks of firefighters.
Over the past year, the FDNY promoted approximately 900 paramedics and EMTs to firefighters, leaving an EMS workforce with more than half of its personnel having fewer than three years of experience. Keeping qualified first responders with the EMS and attracting qualified recruits is difficult due to:
Likelihood of injuries — EMTs are much more likely to be hurt on duty than the average person, whether by lifting injuries, vehicle accidents or violent attacks. Injuries or illnesses can also result from defective products or exposure to dangerous substances. Without the right legal assistance, recoveries obtained through internal proceedings or personal injury lawsuits might not be enough to compensate the full extent of the harm suffered.
Pay and promotion opportunities — EMTs are paid less than firefighters with similar length of experience. After five years on the job, the salary difference can be more than $30,000 annually. Moreover, firefighters have better chances of earning promotions or desirable assignments that give them compelling reason to stay with the FDNY.
Working conditions — EMTs must stay in their ambulances waiting for the next call, while firefighters get to spend their down time in a station house where they can rest and share meals. EMTs are not afforded meal or restroom breaks.
As the city's EMT force is stretched to the breaking point, its men and women face an increased risk of injury due to accidents, overwork or errors committed by inexperienced workers.
If you're an EMT who has been hurt while working, it's important to retain an injury lawyer who understands how tough the job is and has achieved strong results for many of your colleagues. Barasch & McGarry battles on behalf of New York City EMTs so that they can collect full compensation for their harm. To schedule a free consultation with an experienced injury attorney, call us at [ln::phone] or contact us online.