NYC Fire Safety High School Renamed for 9/11 Hero
September 30, 2016 | Michael Barasch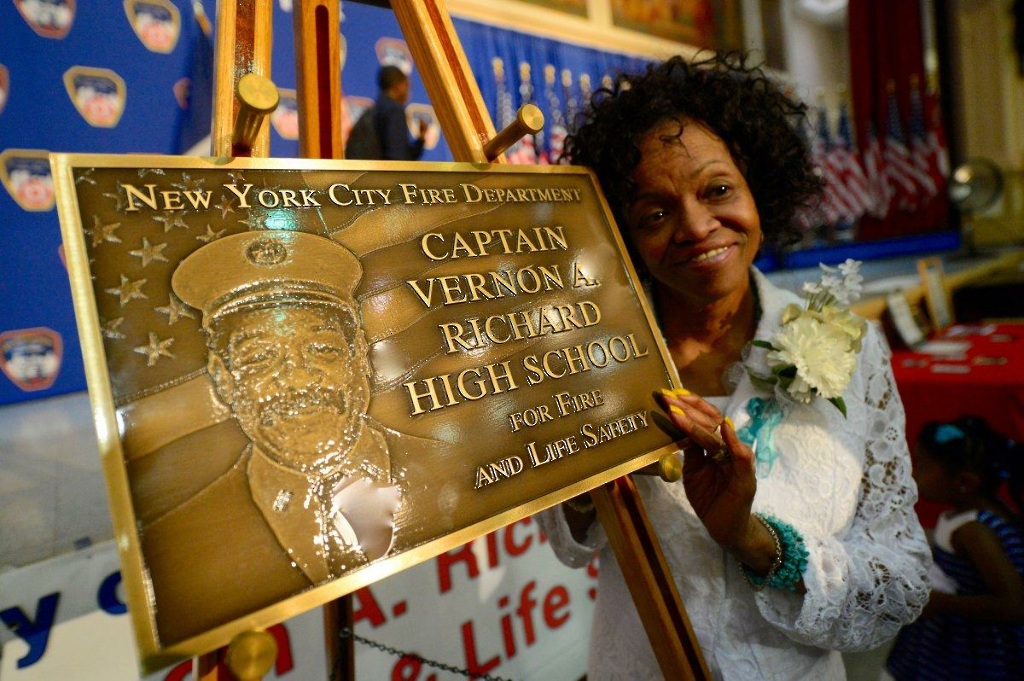 On June 30, the New York Daily News reported that the FDNY High School for Fire and Life Safety in Brooklyn has been renamed to honor Captain Vernon A. Richard, who perished in the collapse of the South Tower of the World Trade Center on September 11, 2001. About 100 people, including some 50 FDNY firefighters, attended a ceremony in the school's auditorium, where Fire Commissioner Daniel Nigro and Capt. Richard's son, Vernon Richard II, spoke in honor of the slain firefighter.
A total of 343 firefighters lost their lives as a result of the terrorist attacks. Richard, 53, was a lieutenant at the time, stationed on Manhattan's East Side with Tower Ladder Company 7, which lost five other firefighters at Ground Zero. Five days later, FDNY posthumously promoted Lt. Richard to captain.
A group of Richard's childhood friends began a campaign to have a local school renamed for the firefighter. After Fire Commissioner Daniel Nigro contacted Schools Superintendent Carmen Fariña to discuss where this honor should take place, they decided the FDNY High School was a natural fit — it trains youth to be EMTs and firefighters. At the ceremony marking the school's renaming, Commissioner Nigro praised the fallen hero by saying "Generations to come will be inspired by his leadership, his compassion and most importantly, his bravery."
A plaque with Richard's face, displaying the characteristic broad smile of the man many referred to as a gentle giant, and the name of the school will be displayed prominently at the building. FDNY officials also presented a plaque to the Richard family. His widow, Dorothy, said the experience was "overwhelming….He was loved by so many people and now he'll live on forever."
At Barasch & McGarry, we are regularly in awe of the sacrifices FDNY firefighters make to keep the rest of us safe. We applaud this demonstration of gratitude to Capt. Richard, and hope his legacy will inspire countless young people to follow in his profession.
Barasch & McGarry represents injured firefighters, police, EMTs and civilians in a variety of personal injury cases. Call us today at [ln::phone] or contact us online to schedule a free consultation.