PTSD Linked to Heart Attacks & Strokes in World Trade Center First Responders
October 30, 2018 | Michael Barasch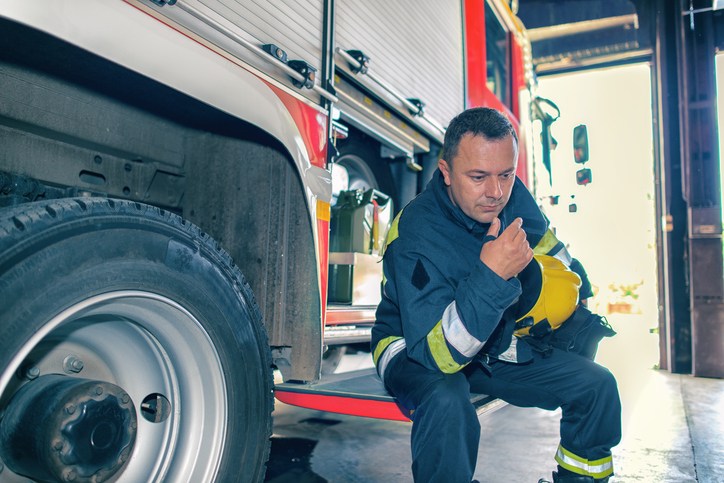 Even after 17 years, we still have a lot to learn about the negative health effects experienced by 9/11 first responders. A recent study exploring the effects of post-traumatic stress disorder, or PTSD, for first responders sheds some light on just how much danger these heroes are in. The study found that first responders with PTSD are at a much higher risk for strokes and heart attacks. This opens the door to treating these individuals more effectively while underscoring just how important it is to do so.
Led by researchers from Columbia University's Mailman School of Health and the Research Foundation of the City University of New York, this study collected and evaluated data on nearly 6,000 first responders over the course of several years. Researchers found that among first responders, roughly one fourth of women and one fifth of men developed PTSD. These individuals suffered a much higher rate of myocardial infarctions, or heart attacks, and strokes compared to first responders who did not have PTSD. This suggests that the mental health effects of 9/11 recovery work have a direct physical impact, and that this puts first responders at serious risk.
Researchers were careful to rule out other causes of strokes and heart attack. In particular, they controlled for clinical depression, which often accompanies PTSD. While adjusting for depression reduced the rate of heart attacks and strokes, patients with PTSD were still at an elevated risk. Researchers also explored exposure to dust from the wreckage of the World Trade Center and found it did not have any effect on stroke or heart attack risk.
This study is not the first to find a link between PTSD and stroke or heart attack, but it is one of the most comprehensive studies on the subject, as it followed patients over long periods of time. While the focus was on 9/11 first responders, its results apply to others who have worked in traumatic situations and are at risk of PTSD.
Dr. Alfredo Morabia, who was one of the study's lead researchers, explains what these findings mean for how we take care of first responders: "PTSD's association with heart attack and stroke should be taken into consideration when untrained first responders are sent to respond to catastrophes of different types. Heart attack and stroke should be considered a related disease in World Trade Center first responders and it should be incorporated along with their benefits and care."
Barasch & McGarry supports this idea and wants all first responders to have the aid they need to cope with PTSD and related health problems. We've long defended the firefighters and other heroes who bravely responded to the 9/11 attacks. If you're suffering as a result of first response work, we'll make sure you get the support and compensation you need.
Barasch & McGarry represents injured firefighters, police, EMTs and civilians in a variety of personal injury cases. Call us today at [ln::phone] or contact us online to schedule a free consultation.