Risk Assessment Is Key in Personal Protective Equipment Decisions
September 30, 2019 | Michael Barasch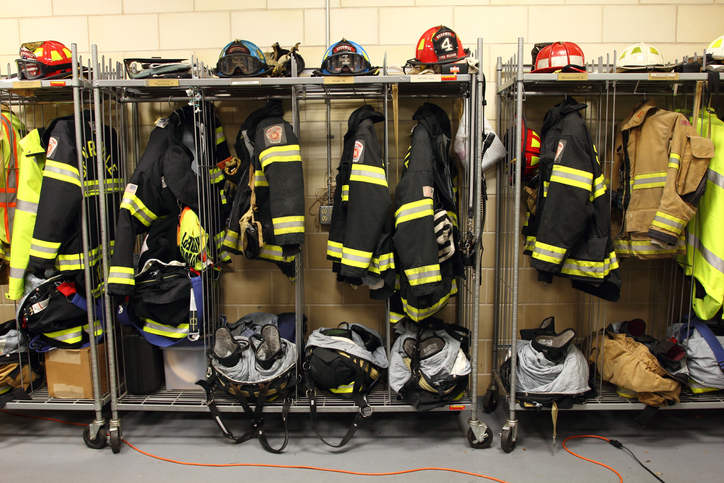 When selecting personal protective equipment (PPE) for firefighters, a department or municipality needs to do more than find gear that satisfies the National Fire Protection Association's safety standards. A complete risk assessment should be conducted to assure that the equipment isn't just sufficiently safe but also appropriate for the specific situations faced by the men and women who will use it.
Section 1971 of the NFPA Code "establishes minimum levels of protection from thermal, physical, environmental and blood-borne pathogen hazards" associated with firefighting. In order to maximize safety and efficiency, a PPE risk assessment should take into account:
Job duties — During a call, each firefighter has certain roles that they perform, so it might not be appropriate for everyone to be wearing the same equipment. Likewise, in different cities and departments, firefighters might be required to handle vastly different tasks. Tailoring gear to a firefighter's specific duties increases the chance that he or she will have the protection required.
Frequency of use — PPE that looks good or appears fine during a one-time test might not stand up over time. When developing a comprehensive plan to safeguard firefighters, departments should analyze how often the proposed equipment will be used.
Environmental factors and risks — The safety of firefighters and of the individuals they serve depends on various environmental factors. If a particular firehouse responds to a high amount of chemical fires or vehicle crashes, its PPE needs might be very different from those of a unit in a different area.
Preventing injuries to firefighters and civilians must be the highest priority of officials who have been designated to procure PPE. A thorough risk assessment evaluating all relevant factors is the first step in making the right decisions.
Even when the proper protective equipment is in place, firefighters can still suffer serious injuries. Barasch & McGarry advocates for FDNY members and officers to secure the compensation they deserve. To schedule a free consultation with one of our experienced personal injury attorneys, call us at [ln::phone] or contact us online.