Sons of 9/11 Heroes Graduate from the FDNY Academy
June 30, 2018 | Michael Barasch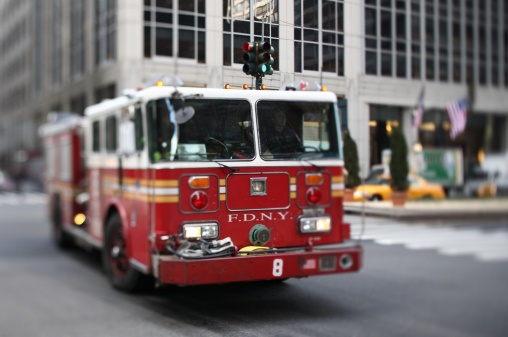 Two sons of FDNY firefighters who recently died from 9/11-related cancer have joined the ranks of the department after graduating from the Fire Academy in April. According to a report in the New York Daily News, Terence Pfeifer, son of Ray Pfeifer, and Christopher Froehlich, son of George Froehlich, were among 311 graduates honored at a ceremony at the Christian Cultural Center in East New York. FDNY Fire Commissioner Daniel Nigro singled out the two young men for recognition, noting that "This department is a family, and very often children follow their parents into the profession.… I myself did the same thing 49 years ago."
Ray Pfeifer was particularly beloved among FDNY veterans for his devotion to the cause of 9/11 first responders. Pfeifer labored at Ground Zero and later developed cancer due to his rescue and recovery activity. He lost a kidney, part of his leg, and ultimately his life to the disease. Nevertheless, Pfeifer still made 14 trips to Washington, D.C. to lobby Congress on the Zadroga 9/11 Health and Compensation Act. His efforts were instrumental in getting the legislation passed in 2010 and renewed in 2015.
Pfeifer succumbed to cancer exactly one year prior to the Fire Academy graduation. Commissioner Nigro remembered the elder Pfeifer as "a champion for all of our members battling illness." The senior Froehlich passed away from his 9/11-realted illness less than a month before the ceremony.
All of us at Barasch & McGarry salute the Fire Academy graduates and wish them the best of luck in their new profession. We are consistently impressed with the heroism and character of the FDNY members we represent, especially selfless individuals like Ray Pfeifer who never stopped fighting for others. Both Pfeifer and Froehlich have left a great legacy, and their sons honor that legacy by following in their footsteps.
Barasch & McGarry represents injured firefighters, police, EMTs and civilians in a variety of personal injury cases. Call us today at [ln::phone] or contact us online to schedule a free consultation.