UFA President Calls for Return of "Fifth Man" Citywide
July 30, 2018 | Michael Barasch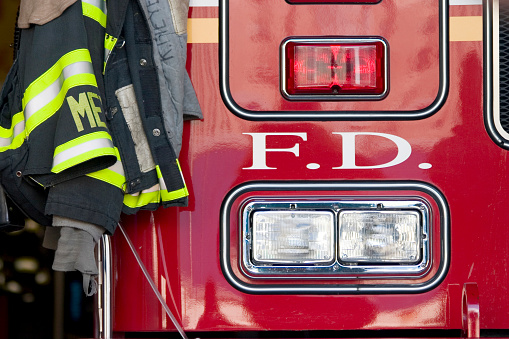 Uniformed Firefighters Association of Greater New York President Gerard Fitzgerald approved of Mayor de Blasio's recent decision to return the fifth firefighter to 15 engine companies throughout the city. But, according to the UFA website, he stressed that "it's time for the City to reinstate the fifth man citywide." As Fitzgerald sees it, all engines should have a fifth man or woman for the safety of the city and its firefighters.
Having an additional firefighter on the engine allows a company to get a "quicker stretch of the hose line" and put water on a fire much more quickly. A quicker deployment at the scene of the fire has become increasingly important as — in Fitzgerald's words — "congestion and construction clogging up our city streets" extends the time needed to reach the fire. However, the current number of engines with a fifth firefighter is merely 15 out of 198 companies, or less than 8 percent.
Five-person engine companies were standard in New York City through the 1970s but the practice ended nearly a decade ago when the Bloomberg administration mandated that two engines of four firefighters each respond to a call. In recent months, efforts to restore the fifth firefighter were impeded by what officials called "a soaring absentee rate." Staffing had been linked to absenteeism since 1996, when the union agreed to give the city discretion to reduce numbers when medical leave increased. In January, the New York Daily News reported that firefighters had been pulled from some houses and sent to others because of frequent sick-outs. Upon closer inspection, many absences were traced to "firefighters with 9/11-related illnesses," who should have been on permanent disability. In the wake of disastrous fires that took the lives of 20 New York City residents, reassigned firefighters were returned to their previous houses.
As attorneys representing injured firefighters, we at Barasch & McGarry would like to echo the views Mr. Fitzgerald has expressed. Mayor de Blasio is presiding over the city during a time of substantial change. The construction boom has multiplied the number of skyscrapers, increasing the density of the population at the same time that Vision Zero has slowed traffic to a crawl. That combination has led to clogged major thoroughfares, making it even more difficult for fire companies to respond to calls. The mayor must come up with a plan to keep New Yorkers safe or 2017's record number of fire fatalities will prove the beginning of a disastrous trend. Restoring the fifth firefighter strikes us as a common-sense first step toward improving fire safety in New York City.
Barasch & McGarry represents injured firefighters, police, EMTs and civilians in a variety of personal injury cases. Call us today at [ln::phone] or contact us online to schedule a free consultation.