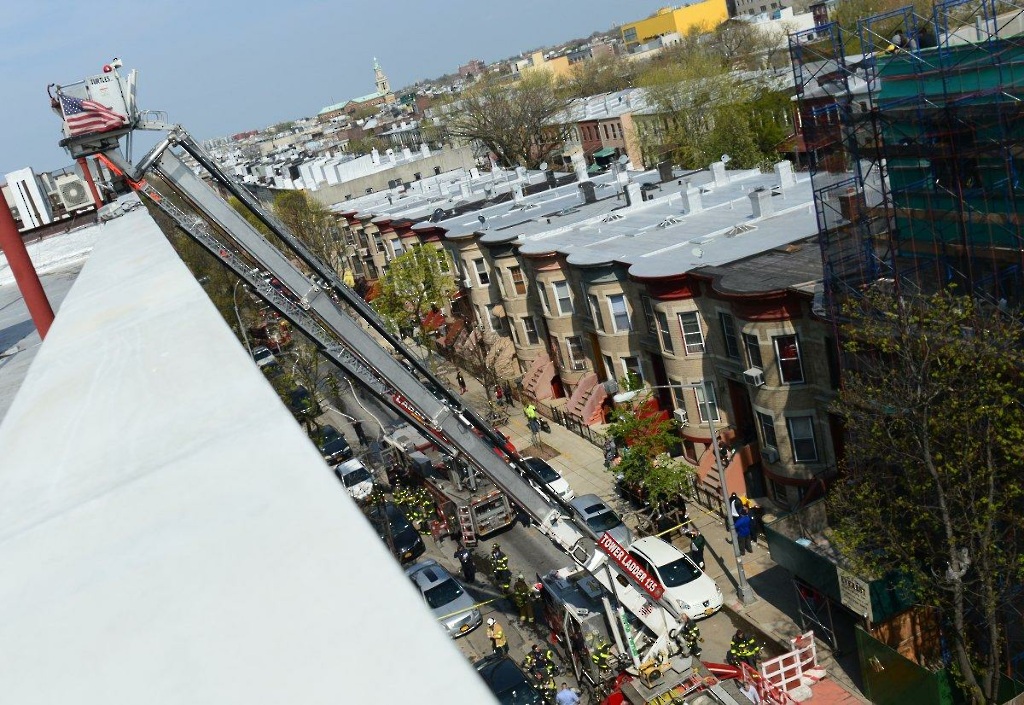 In September, a solemn ceremony in Bethpage, Long Island honored FDNY firefighter William Tolley, who died in the line of duty last April. Tolley was recalled as an American hero and memorialized with a sign at the intersection of Crestline and Acme Avenues that reads "F.D.N.Y. Firefighter William N. Tolley Way." But six months after a fall from a burning building took Tolley's life, the FDNY still has not determined whether human error or an equipment malfunction caused his death.
At the time, the New York Daily News reported that Tolley had been in a tower ladder bucket, preparing to step onto the roof when the ladder suddenly swayed, causing Tolley to plunge five stories to his death. FDNY safety command specialists and fire marshals had several theories on what had caused the accident. As the Daily News reports, the ladder could have "gotten caught against the facade, then dislodged, or scraped against the building." The placement of the ladder could have been a factor, or the ladder may not have functioned as designed.
The Tolley case raises two legal issues that firefighters should be aware of. First, federal law and New York State Labor Law impose a duty on employers to provide safe equipment for the performance of a worker's duties. If there was a problem with the ladder, or if the ladder was poorly maintained, the Tolley family could have a wrongful death cause of action against the FDNY.
Second, it has been widely reported that the cause of the fire was incense left burning while the residents of the building were not at home. Such facts clearly suggest negligence. New York's General Obligations Law § 11-106 gives firefighters a cause of action when "injury, disease or death is proximately caused by the neglect, willful omission, or intentional, willful or culpable conduct of any person…." Therefore, Mr. Tolley's family could consider a wrongful death action against the negligent residents who caused the fire.
As advocates for injured first responders, Barasch & McGarry wants all firefighters to know their rights.  If you are a firefighter, police officer, or EMT who has been hurt on the job, call us today at [ln::phone] or contact us online to schedule a free consultation.