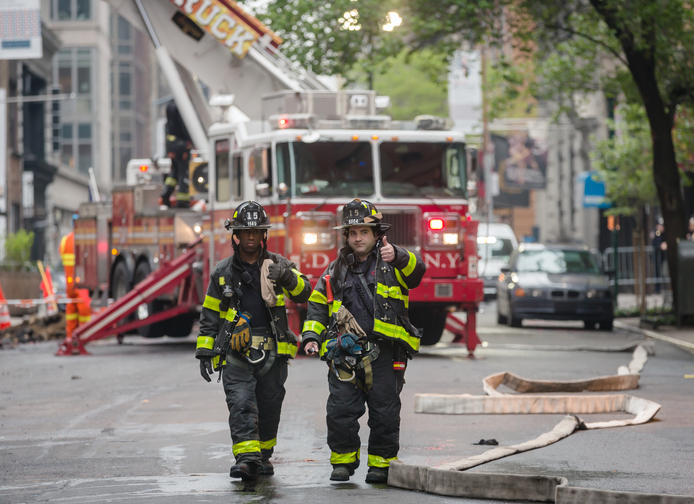 According to the International Association of Fire Fighters, cancer caused more than half of firefighter line-of-duty deaths over a 15-year period. Various conditions associated with the job lead to cancer of the lungs, kidneys and gastrointestinal system. These issues can be tough to face and finding trustworthy information can be a serious challenge. Fortunately, a group exists to help firefighters learn about the specific dangers they face and the help that is available if they are diagnosed with cancer.
Started by a cancer survivor more than a decade ago in California, the Firefighter Cancer Support Network (FCSN) works with various organizations dedicated to the well-being of brother and sister firefighters. Whether you've been diagnosed with cancer or just want to better understand the potential dangers, the group provides several types of support, such as:
Detailing the risks firefighters face — The FCSN keeps track of the latest medical findings and offers practical advice on ways firefighters can lower exposure to asbestos, polycyclic aromatic hydrocarbons and other carcinogenic substances.
Connecting firefighters and families with important resources — Public and private programs can help ease the burdens on firefighters undergoing cancer treatment and on their loved ones. However, the process of finding the right program is often very frustrating. By linking to agencies and highlighting programs throughout the country, the FCSN website serves as a valuable starting point.
Sharing stories and providing emotional support — No matter their location or situation, firefighters depend on trust and teamwork. When someone is unable to work due to cancer, the isolation they feel can seem as tough as the physical pain. The FCSN is dedicated to showing firefighters that they are not alone and to providing strong support through the most difficult times.
National groups such as the FCSN and local organizations play important roles in helping firefighters cope with fighting cancer. If you have been diagnosed with cancer possibly linked to line-of-duty exposure, legal relief might be available as well. To protect yourself, it's crucial to find an attorney who understands the causal connection between firefighting and cancer and how to hold liable parties accountable.
Barasch & McGarry represents New York firefighters and their families in disability, personal injury and wrongful death actions arising related to cancer and other diseases. Even if you're unsure if your medical condition is job-related, we'll consult with experts to determine if a potential claim is available. For a free consultation regarding your situation, call us at [ln::phone] or contact us online.